The Memorial Ring - Ashes & Gemstones
Regular price

Sale price

$335.00
The Memorial Ring is a keepsake jewelry piece created to celebrate the memory of your passed loved ones. It is made using a tiny amount of cremation ashes and crushed opal to create a flash of brilliant color when in light.
The Ash & Gemstones variant allows for your choice of custom crushed crystal shards to be used alongside the cremains - please message me to discuss a specific option.
Once an order is placed, an ash sample collection pack will be sent your way. It will contain a little pot and an instruction leaflet on how to securely collect an ash sample and send it back to me safely, so I can begin working on this special piece.
If you would like to know more about the production process of this ring or if you have any other questions, please check the FAQ section or message me directly.
Please note:
Due to the nature of this design, it is only available to order within the UK.
Share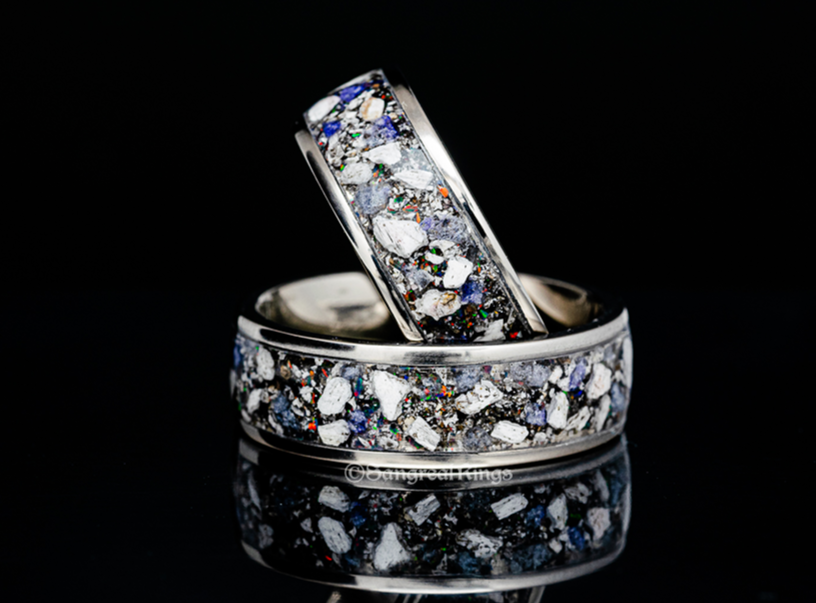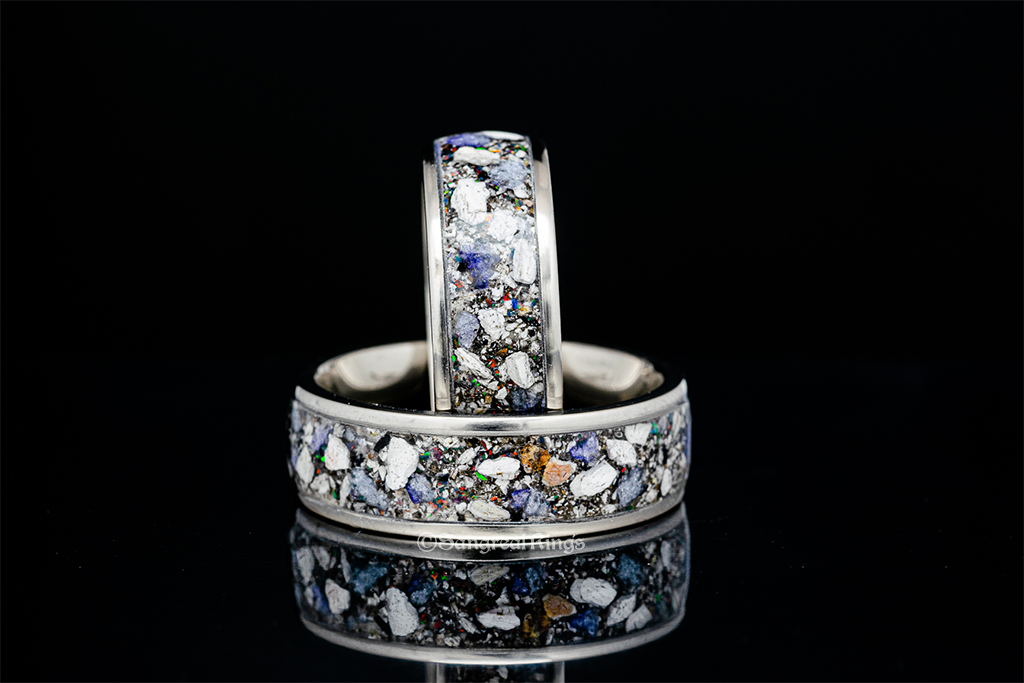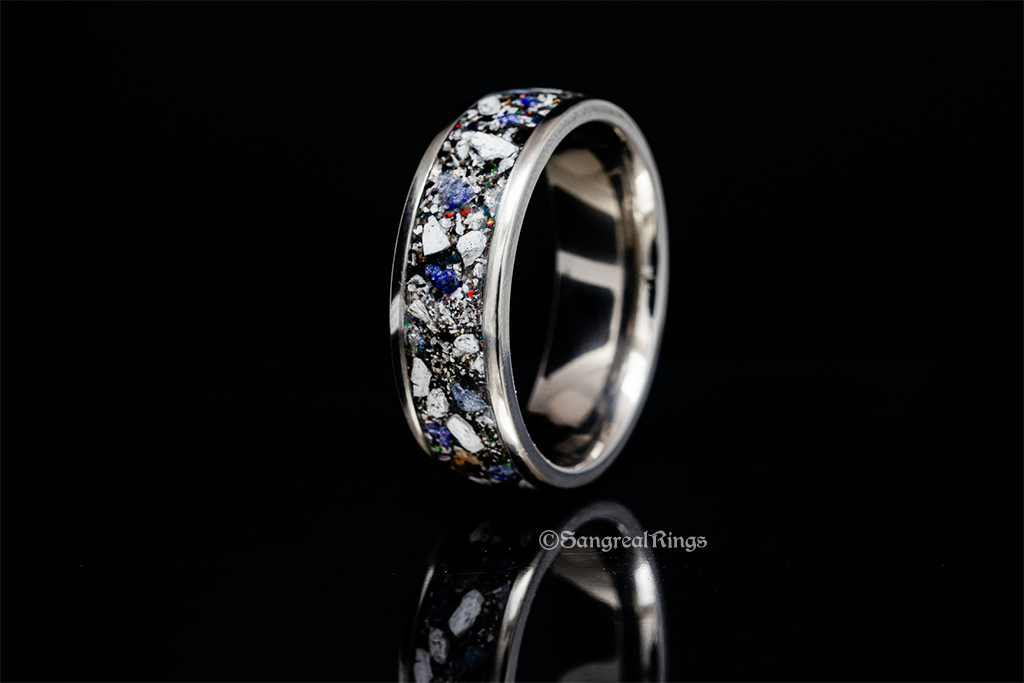 SIZE CHART
DIAMETER 

MM

US/CANADA

UK/AUSTRALIA

15.7 mm
5
J 1/2
15.9 mm
5.25
K
16.1 mm
5.5
K 1/2
16.3 mm
5.75
L
16.5 mm
6
L 1/2
16.7 mm
6.25
M
16.9 mm
6.5
M 1/2
17.1 mm
6.75
N
17.3 mm
7
N 1/2
17.5 mm
7.25
O
17.7 mm
7.5
O 1/2
17.9 mm
7.75
P
18.1 mm
8
P 1/2
18.3 mm
8 1/4
Q
18.5 mm
8 1/2
Q 1/2
18.7 mm
8 3/4
R
18.9 mm
9
R 1/2
19.2 mm
9.25
S
19.4 mm
9.5
S 1/2
19.6 mm
9.75
T
19.8 mm
10
T 1/2
20 mm
10.25
U
20.2 mm
10.5
U 1/2
20.4 mm
10.75
V
20.6 mm
11
V 1/2
20.8 mm
11.25
W
21 mm
11.5
W 1/2
21.2 mm
11.75
X
21.4 mm
12
X 1/2
21.6 mm
12.25
Y
21.8 mm
12.5
Z
22 mm
12.75
Z 1/2
22.2 mm
13
 
THE RING GOD
I contacted Daniel to find out if he could construct a pair of rings from my dads ashes and add my birth stone i didn't want it to bling bling.
He replied very quickly and gave me so many options and was so professional I'm not easily impressed but i knew he was the man for the job. He kept me updated and i saw a video of him making mine. This man is a legend at what he does i lost my dad but daniel gave him back to me forever. I cannot thank daniel enough for what he did for me and i will be returning for more of his beautiful creations and thats why he's called THE RING GOD
Just stunning!
I got a memorial ring, We discussed how I wanted the ring to look, decided on the colours, and what I got back was exactly how I imagined it. It's beautiful, so special. The time and care it takes to create these rings, and the customer service before and afterwards - second to none. Thank you so so much
100% TOP CLASS
Well where do I start.
From start to finish Sangreal Rings are the best company I've ever had the privilege of purchasing and liaising with.
My ashes ring arrived on time with amazing packaging.
On opening the package the ring was stunning but too big, I was getting married in a few weeks.
my mistake totally.
I asked Sangreal Rings if they could help and make me another ring for my special day.
To which Daniel obliged without hesitation, the results were yet again amazing.
Top quality, Top service, would definitely recommend anyone who wants a special ring making to use Daniel and his team.
Just want to say a massive thank you for going above and beyond to ensure I got my special ring in time for my wedding.
Thanks,
Glen.
Ash Memorial Ring
Exactly what I wanted and exactly what I asked for. Great service throughout!
Amazing
I love the ring! The quality is amazing, the green glow is brilliant and this ring means so much to me, now I'll have my mum with me always…
Thank you sangreal